OVERVIEW OF BIRD'S NEST FARMING INDUSTRY & BIRD'S HOUSE HUMIDIFIER
----o0o----



I. OVERVIEW OF BIRD'S NEST FARMING INDUSTRY:
The bird's nest farming industry in our country has existed since the 19th century, but by 2004, the bird's nest farming had become a production industry with commercial purposes, appearing in many southern provinces. Understanding the market demand for bird's nest foods with high nutritional value, business owners have invested heavily in the business of raising bird. According to statistics, about 10 years ago, the bird's nest farming industry developed strongly with many different models.


II. TYPES OF FARMING MODELS:
There are three main types of models:
The house built of reinforced concrete

3D building model

Smart roof prefab house

To be successful in raising swiftlets, it is necessary to meet the criteria for the design of the swiftlet house and the habitat for the swiftlets, in which the two most important factors are temperature and humidity, and the maintenance of the stability of the two factors, and this element considered mandatory. Grasping that situation, manufacturers have created humidifiers for bird's house. In particular, the humidifier is one of the most popular devices among the swiftlet's farmer.
III. BIRD'S HOUSE HUMIDIFIER:
The humidifier in the bird's house is a device used to balance the temperature and humidity of the air in the bird's house, creating a fresh living space to help the bird develop better.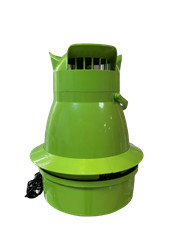 * Working principle of the bird's house humidifier:

The device works on the principle of compressing water with high pressure through specially nozzles into mist. When the mist diffuses into the air, the temperature in the room decreases and the humidity increases.
IV. MOTOR TD-TS02 PS FOR BIRD'S HOUSE HUMIDIFIER: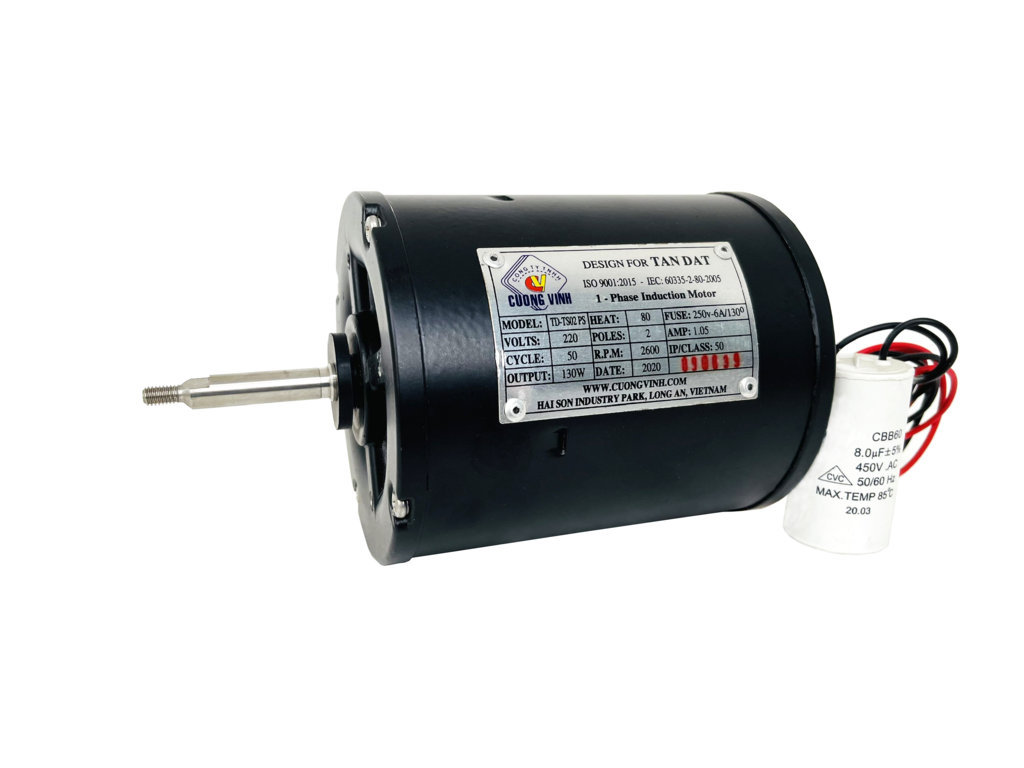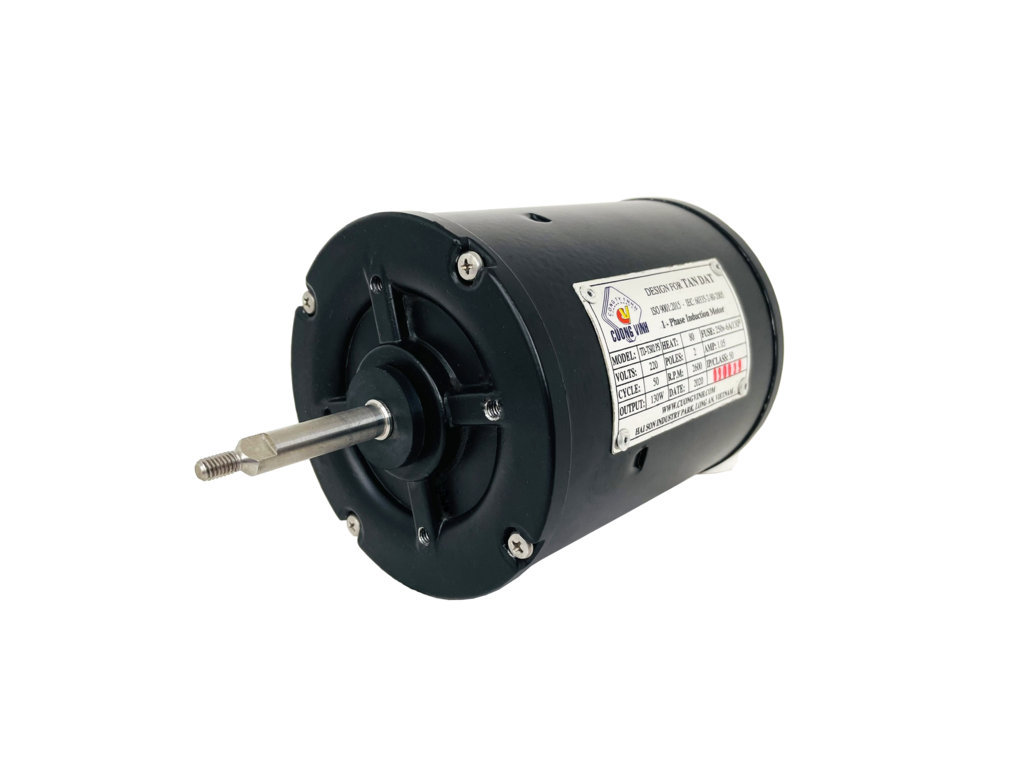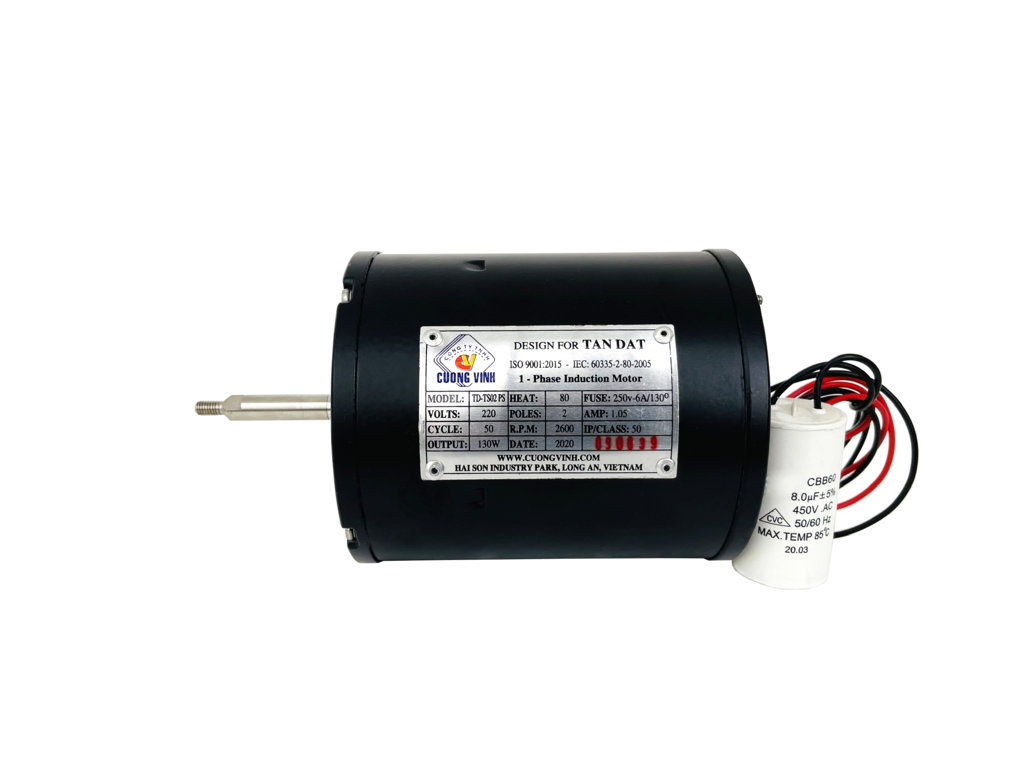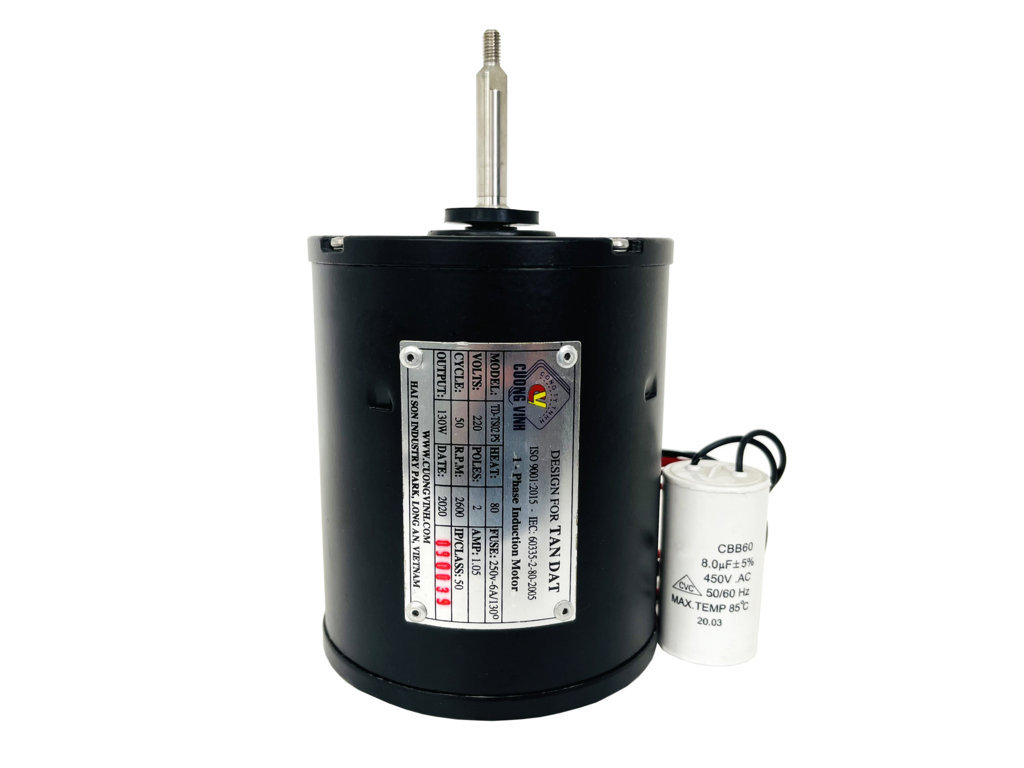 Motor TD-TS02 PS is a single phase motor designed with compact size and eye-catching design with black powder coating outside.
The motor shaft using 304 stainless steel can operate in a high humidity environment for a long time without rust and customers can secured of the quality of the shaft. With a capacity of 130W along with a speed of 2,600/RPM, the motor can meet the design types of bird's house humidifiers on the market. In addition, Cuong Vinh Company can also meet the different needs of customers in terms of design and specifications.

To learn more details about this product, please contact us via phone number or zalo: +84.932771328 (Mr. Dat) to be supported.
Or access to the product page here: Bird's House Humidifier