AUTOMATIC SHRIMP FEEDING MACHINE -
MOTOR USED FOR AQUACULTURE
----o0o----
I. WHAT IS AUTOMATIC SHRIMP FEEDING MACHINE?
With today's advanced technology, shrimp farmers no longer worry about manual feeding, they can use automatic shrimp farming/feeding machine instead. From then, this not only ensures the amount of food supply for shrimp sufficiently, but also helps the farmers save more efforts and leftovers compared to the manual spreading method.
Since the cost of shrimp feed is quite high, accounting for more than half of the total cost in shrimp farming, it is difficult to control the amount of food when spreading food by hand. The traditional method tends to easily cause a surplus of food and pollute the water environment and pond bottom.
If using the automatic shrimp farming machine, the farmer could save either costs or time. Different from the traditional manual feeding method, the automatic shrimp feeder can divide the amount of food into several times a day, so that the shrimp can eat many times a day.
When using this feeding machine, both the amount of food and the distance of spraying food in the pond can be easily adjusted to achieve the highest efficiency. Regardless of the size, the shrimp can still be fed. Therefore, the shrimp will grow evenly and reduce the difference in size when collected → boost the growth rate of shrimp.
Moreover, the efficiency of using automatic shrimp feeding machine can be found to help the farmers:
Limit the amount of food left in ponds or lakes → water environment will be improved.

Limit disease, reduce the risk of shrimp death and shrimp can eat more regularly → shrimp's health will be guaranteed.
II. STRUCTURE OF SHRIMP FEEDING MACHINE: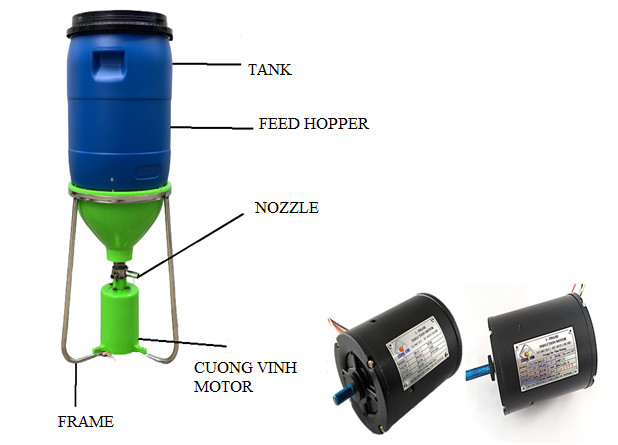 1. Tank:
- It is a container for storing a large amount of food.
2. Feed hopper:
- Easily feed food without a fear of falling or loss.
3. Nozzles:
- With current technology, the nozzles of feeding machines are designed 360 degrees, do not let the food be put in a fixed position, the food will be sprayed more evenly, helping the shrimp to receive food better.
4. Frame:
- Is a sturdy designed stand, ensuring safety when the device is in operation.
5. Motor:
- As an indispensable part of automatic shrimp feeding machine.
III. MOTOR USED FOR AQUACULTURE:
As we all know, motor is the main indispensable part of automatic shrimp farming/feeding machine. Depending on the needs of customers, design and specifications of each motor will be different. Grasping that demand, Cuong Vinh has launched many motor models with different designs, capacities, and speeds to satisfy customer's requirements.
Proud to be a leading manufacturer of electric motors in Vietnam, customers can be assured of the quality and safety of all the products manufactured by Cuong Vinh.
​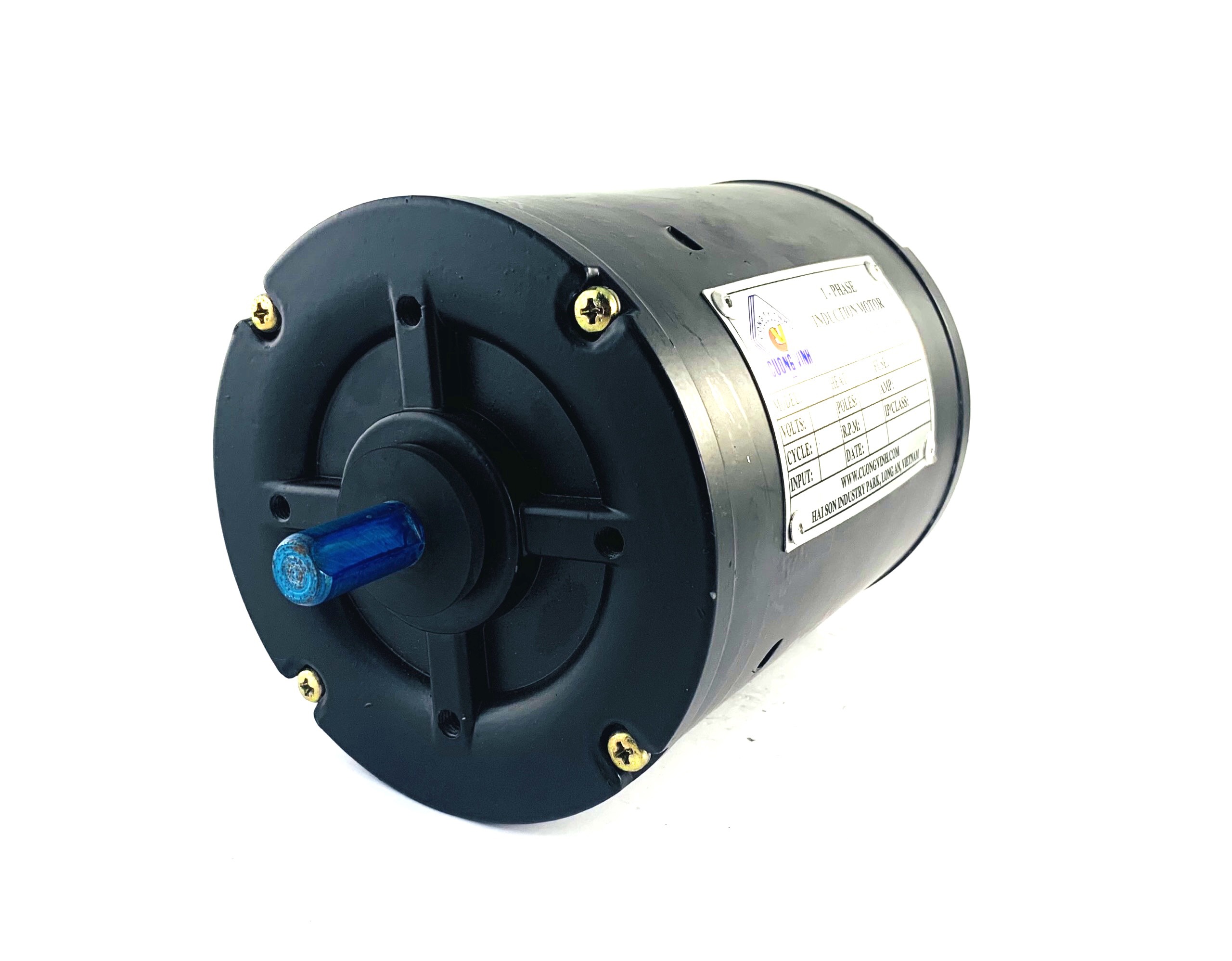 ​ ​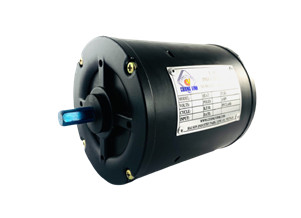 ​ ​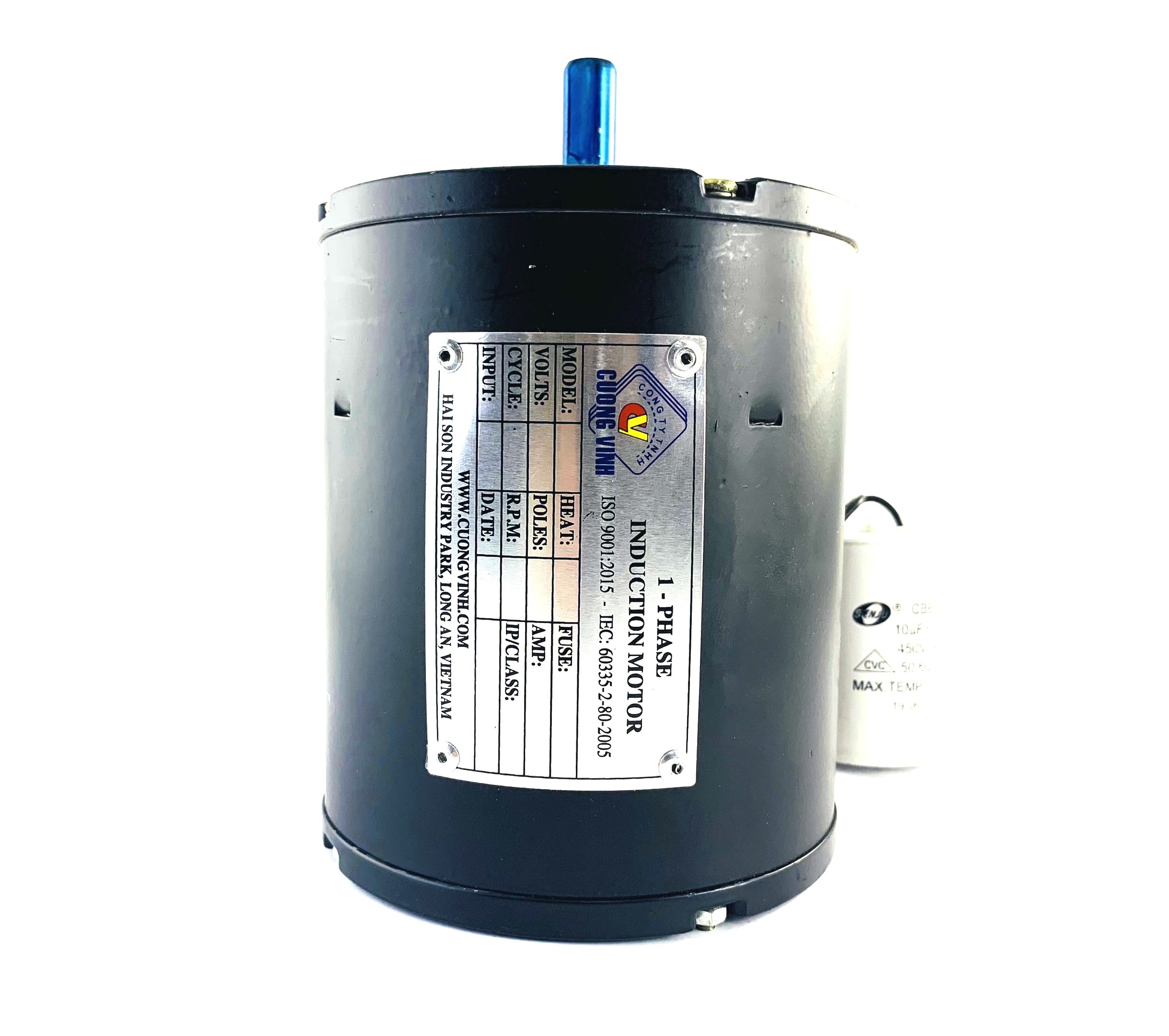 ​
Cuong Vinh Shrimp Feeder Motor TS06-1

IV. TYPICAL CUONG VINH MOTORS USED FOR AUTOMATIC SHRIMP FEEDING MACHINE:
​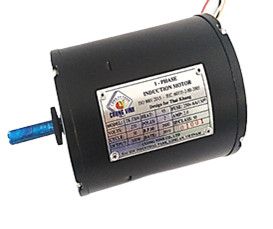 ​ ​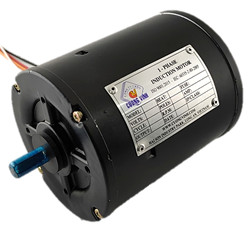 ​ ​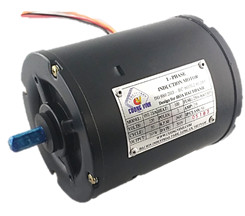 ​
Motor TS04 Motor TS026 Motor TS013
Cuong Vinh Shrimp Feeder Motor is a 1-phase motor depending on various customer's demands, the motor power (P) can reach at 500 Watt or less than and the speed ranges from 1400 rpm to 2800 rpm.
To see more details related to these motors used for shrimp feeder, please refer to this link here: Aquaculture Industry