COFFEE GRINDER – MOTOR FOR COFFEE GRINDER
---o0o---
I. WHAT IS A COFFEE GRINDER?
As we all know, the coffee drink business is considered as one of the most typical F&B services today.
Besides the Coffee Maker as shared in the previous article, the Coffee Grinder is a device used to grind coffee beans, working and supporting in parallel with the Maker to create a delicious cup of coffee.
Depending on the coffee recipe of each person and the unique characteristics of each càfe, it will bring different experiences to coffee users. To do that, the delicate combination between two types of machines: Coffee Grinder and Coffee Maker, which plays a very important role to create the best quality and aromatic coffee to serve customers
* Advantages of Coffee Grinder:
Ensure the quality of the standard cup of coffee.

Flexible fineness customization, mastering the flavor and type of coffee beans used to make.

Save preparation time.

Enhance the professionalism of the restaurant.



II.  THE STRUCTURE OF COFFEE GRINDER: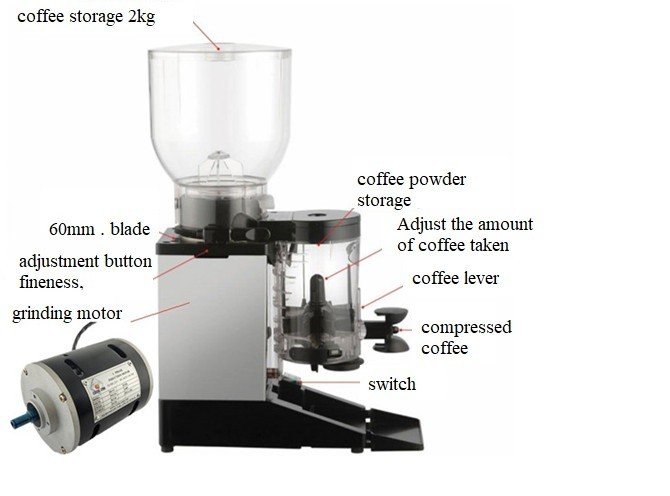 III. PRINCIPLE OF COFFEE GRINDER:




The principle of operation of the coffee grinder is quite simple: Just put the coffee beans in the bean container and then start the machine. 
But it should be noted, depending on the preparation method and different amount of coffee, it is needed to adjust the grinding time to suit each type of coffee bean.





IV.   MOTOR FOR COFFEE GRINDER:



Grasping the market demand, Cuong Vinh not only launched the 

Coffee Maker Motor

, but also launched a new product named Motor for the coffee grinder.
• With shapes, sophisticated designs and specifications that can be customized to suit the needs of customers.
• Products are made entirely in Vietnam with quality not inferior to imported goods.
• Attractive price.






For more information, please not hesitate to contact via phone number or Zalo: 0932771328 – Mr. Dat for more advices.